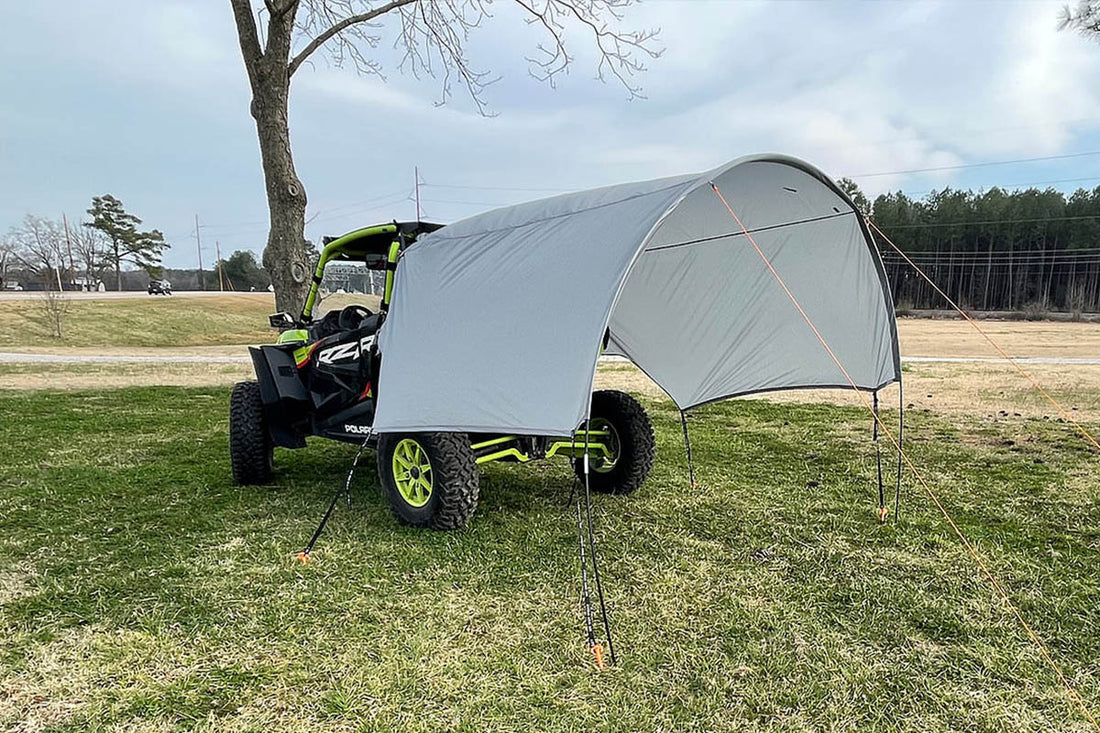 UTV w/Tailgate Sandbag Package
Every Order Includes:
✔️ One Oasis Trail Covers roll bar bag
✔️ Tailgate Tent & Rain Cover
✔️ Ground Screw Spikes (bag of 6)
✔️ Collapsable Tent Pole
✔️ Straps and Hooks
✔️ Fillable Sandbags


All orders ship within *24 hours from our North Carolina Warehouse


*Black storage bag option has a production time of 2-3 weeks at this time
Tailgate Tent Use
Using the Oasis Trail Tent is extremely simple. For any individual who has used a tent, the assembly process will be self-explanatory. If you need a little extra help, follow these simple instructions!
Tailgate Tent Setup
Trail Cover Use
The Oasis Trail Cover is not only the coolest trail tent around, but it doubles as a functional trail cover keeping dirt and water out of your cabin. If you need a little help with how to set it up, we created these simple instructions!
Trail Cover Instructions
30-Day Money Back Guarantee
Satisfaction Guaranteed!
If you are not absolutely satisfied with the Oasis Trail Tent and Cover, we will give you a full refund, no questions asked!